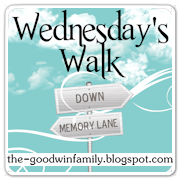 This a walk on something that sorta happened... well, today.
I got a haircut.
Not a small one.
A big one.
Let's say... I can't
Whip My Hair
anymore.
Chopped off.
Not that I hated it or anything.
I just wanna remember it.
This is just to let you know that
The Underworld
just got slightly better. The reason my hair is so short (Sorry I couldn't show the whole style!) is mainly because my mom says it's too damaged, but I alos want it to be natural again.
For all you black girls, who have relaxed hair, you know that this is a long process, too long to explain.
Let's just say the recipe for natural, 'fro hair means going bald.
But, if I can get a picture on RandomNess Friday, I will be sure to show you my Mary J. Nlige/Keri Hilson cut.
If you want an
example...
Tune in on Friday!
But for now, it's Wednesday, Wednesday, gotta get down on Wednesday.